Risk Consulting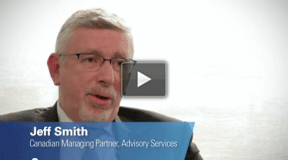 What does clear advice mean to you?
Risk management in today's marketplace is more important than ever – tougher expectations by regulators and other stakeholders are driving organizations to demonstrate better discipline, control, and responsibility. For many organizations, this means maintaining a culture of accountability, strategy and transparency.
In this current landscape, managing risk is strategically important, delivers value and is a key driver in setting the organizational agenda. To thrive in this environment, an organization needs to cut through the risk complexity and add value with forward thinking insight that transforms risk into an advantage.
If you are facing critical risk management challenges, find out how KPMG can help:
Enhance your response to fraud and litigation
Reduce your reputational risk and commercial losses, while improving value obtained from existing contracts
Improve your IT protection and business resilience
Build a well-managed IT foundation and protect the security and privacy of information asset
Also, please see: